Interview
Mareva Galanter
Pearl of Tahiti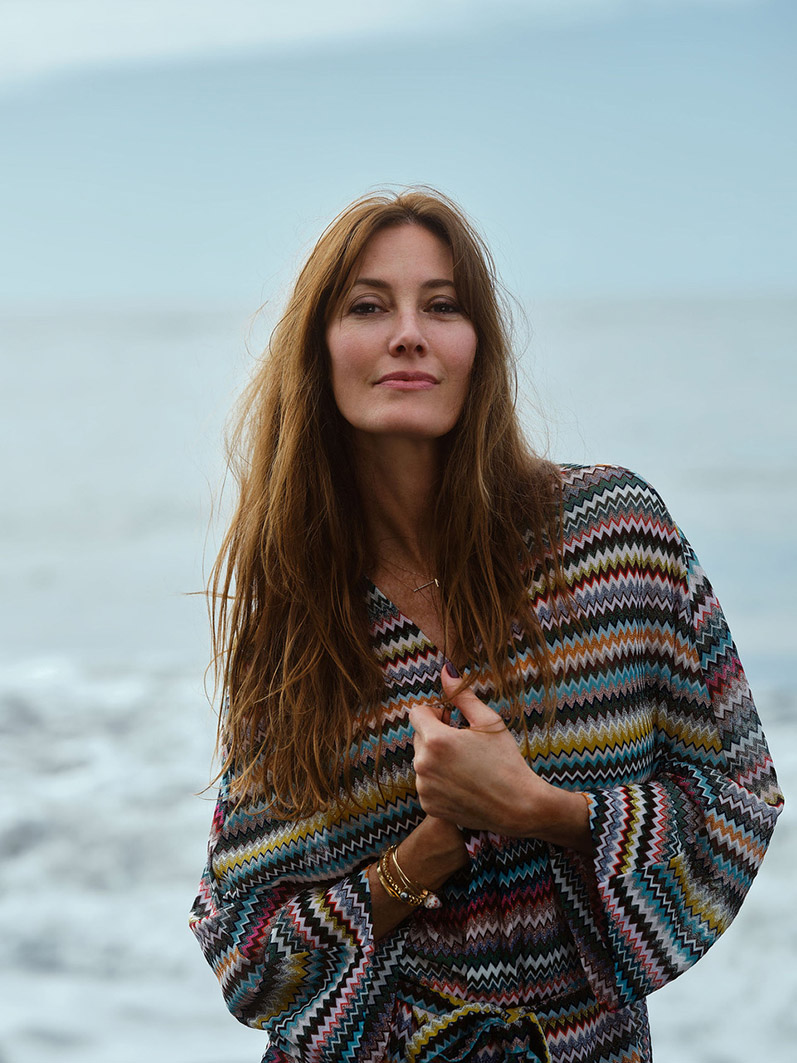 MAREVA'S ADDRESSES
I love this corner and lunch there every week.

Because I lived nearby and often walked my dog! This garden is very representative of Paris, I think, but also calm and beautiful in spring with its huge rows of linden trees, its flower beds...

As I read three books at the same time, I regularly stock up in this large and beautiful bookstore...

It's the first museum I visited when I arrived in Paris. And it's always the one I introduce to my friends who come from abroad.

An incredible place, out of time, not far from Paris. It's like being in a village where you can both stroll and do very good fashion shopping...
This is your fourth personal album, after a ten-year hiatus, and seemingly the most significant one, yet this project wasn't your idea to begin with?
No, that's true. It was born during the tour of the Parisiennes, with Helena Noguerra, Arielle Dombasle, and Inna Modja. Helena, who has always fantasized about Polynesia, had me detail my childhood in Tahiti, taking notes in a notebook, investigating like a journalist. Then, all these memories became songs set to music by the guitarist of our band, Philippe Eveno, also fascinated by the Tiki spirit of the seventies… They put all this on a USB key and the lyrics in a binder, which they gave me for my birthday. It was undoubtedly the best gift I ever received.
To that extent?
Needless to say, I was deeply touched to see how well these two had projected themselves into my intimate and per- sonal history. Making a record was an obvious next step, but I couldn't imagine such an artistic adventure without going through Tahiti, to introduce the traditional sounds in their most authentic form, with instruments that are not well known here, percussions, drums, nasal flute, and intergenerational choirs… I even personally took care of recording local inserts, such as crickets, birds, waves, which sprinkle the songs.
This merger of pop and Polynesian music, it's quite unique, isn't it? Was eliminating any 'folklore' from the project a concern, even though you play with the cliché of the vahiné, for example?
Absolutely. The musicians from the mainland, no more than the Polynesians, never tried to hog the limelight. As for clichés, I fully embrace them because they are real, universal, and destined to endure. Afterall, it's true, all vahinés wear a flower in their hair, and music and dance are part of the local DNA. At the same time, through documentaries I have presented on television, or the Coral Gardeners organization of which I am an ambassador, I also try to alert the public about the climate emergency, the preservation of the environment, the endemic species on the brink of extinction, this 'other reality' of Polynesia that had nothing to do, obviously, with my album.
In an interlude, the Tahitian choir sings "Who are you, Mareva? Tell us who you are?" Would you say that Helena Noguerra has managed to translate your 'previous life' without betraying it?
All this autobiographical material, poetically transfor- med, is truthful, even if inevitably idealized. I am well aware that my memories, to some extent, belong to a comforting phantasmagoria… But yes, I am indeed 'the Summer girl' (title of a song N.D.L.R.) to my friends, an extreme cold-phobe (laughs) who always finds winter too long! And 'Ma Mita' is indeed my great-grand- mother who, in her rocking chair, surrounded by f ragrant jasmine, ukulele within reach, smoked red Dunhill cigarettes while sipping her whisky…
And Robbie Williams? A family guy as well?
I didn't know him, I swear! (laughs) A real miracle that he agreed to participate in this very La La Land-esque duet about the meeting of a Brit and a Tahitian from Paris… Wanting a very masculine crooner voice, I sent him an email, and the very next day, he accepted my proposal. Unable to believe it, I didn't tell anyone – except my close ones – for five months! Then at a concert at the Accor Arena, Robbie came to record this very 'chic French' song, as he refers to it, in a studio, in no time, very professional, very classy, very cool.
How often do you go back there?
My whole family lives in Tahiti. I am deeply Parisian, I love this city, I've lived here for twenty-four years, but I need to return to my island at least once a year. Now that I have a school-aged child, trips are more difficult to orga- nize, but I realize how extraordinary this protected child- hood, far from everything, was a real gift of life. A gift I would like to partly offer to my daughter who, as soon as she sets foot there, feels like a fish in water… Paris symbolizes what I have become, and Tahiti, what I am.
Do you speak the language of your origins?
No, very poorly, probably due to a trauma related to child- hood; I was in a school for expatriates, and the children made fun of my accent, so I lost it almost instantly. I must have been 7 years old. My grandmother and my mother always speak to me in Tahitian, I respond in French. But I am from there down to my fingertips! n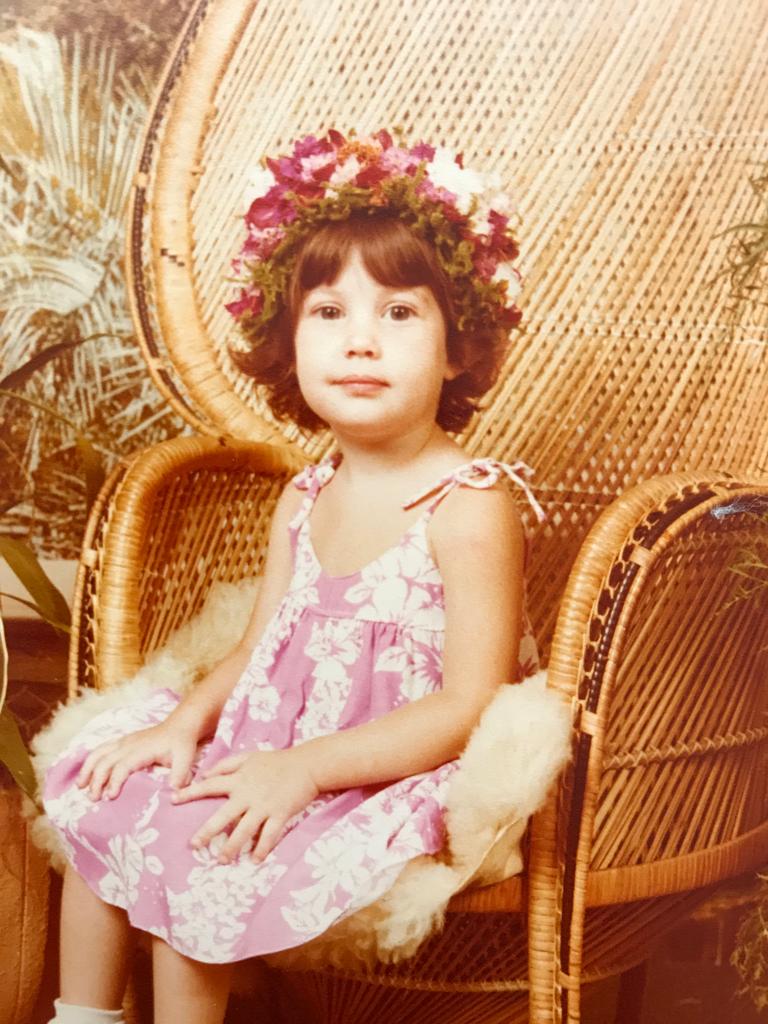 BIO EXPRESS
Born in Papeete (Tahiti).

Elected Miss France.

First steps as a TV presenter on M6.

Her first album "Ukuyéyé" includes covers of French sixties hits on ukulele.

The singer tours the planet alongside the French band Nouvelle Vague which is successful abroad with covers of punk/new wave hits.

Birth of her daughter Manava (welcome in Tahitian).

Meets Helena Noguerra with whom she shares the bill of the show Les Parisiennes, modeled on the most famous French girls' band of the sixties.